Home.Earth
Initiated by an experienced real estate entrepreneur with a clear vision to develop affordable, inclusive, sustainable housing

At the beginning of 2021, Breathe co-founded Home.Earth together with a group of European industry leaders in real estate. The company was founded to demonstrate a scalable market approach to developing sustainable, affordable and resilient cities. Since the beginning of 2021, Home.Earth has grown to a team of 20+ people and we are in the process of raising € 200+ million from institutional investors
The protagonist of the Home.Earth story is Rasmus Nørgaard. The story begins In 2005, where Rasmus, from the basement of his apartment, founded NREP – Nordic Real Estate Partners - together with Mikkel Buelow-Lehnsby. As co-founder and Chief Investment Officer, Rasmus has seen NREP grow to become the largest real estate investment manager in the Nordics. NREP, has been a pioneering front runner on the sustainability agenda, all the while generating superior returns for its investors.
Despite the success, Rasmus increasingly felt that our housing challenges needed to be tackled in a new paradigm altogether; a paradigm in which housing is not primarily an asset class, but instead seen as the greatest lever society has for creating communities, increasing social mobility, and promoting human flourishing for future generations in an environmentally responsible way.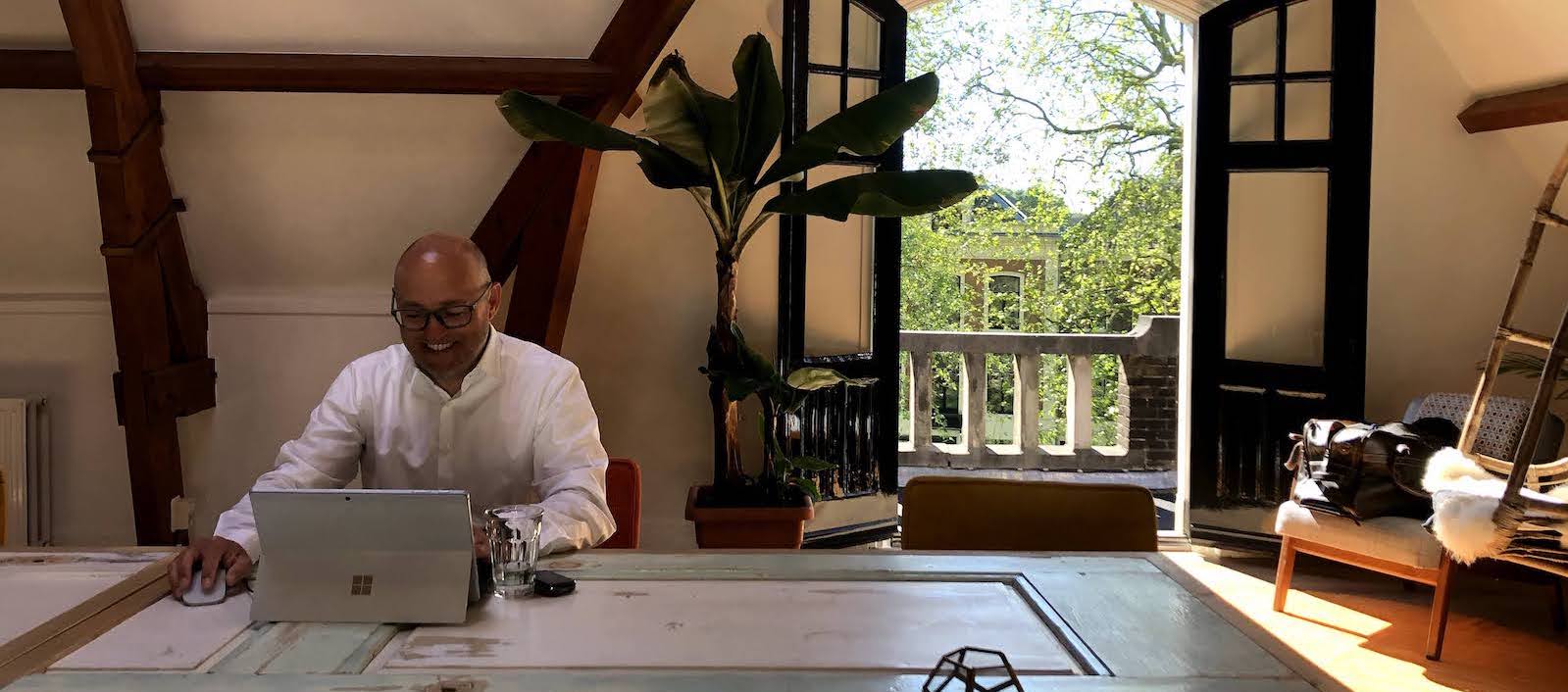 In the aspiration to build a next-generation real estate company fundamentally revolving around serving the whole of society, Rasmus and Breathe found great alignment and complementarity. With that, the origin story of Home.Earth was birthed.
Breathe has taken an extensive role as a co-founder and co-entrepreneur in building Home.Earth. From Breathe, two to three people work two to three days a week as part of the leadership team of Home.Earth and take ownership of the success of Home.Earth as a whole.
In our collaboration, we leverage Rasmus' industry vision and experience as a well-versed real estate entrepreneur, minimising the execution risk of setting up a professional high performing organisation. At the same time, Breathe brings extensive experience in building and scaling purpose-driven companies, applying innovative management techniques and building cultures of trust and entrepreneurship.
In building inspired companies, our approach is designed to maximize our chance of successfully fulfilling the company's purpose in the most efficient manner whilst serving the needs of all stakeholders including the people within the organisation. To achieve this, we rely on five pillars that all need to be aligned: Purpose, Culture, Structure, Governance and Capital. Below we will have a walk-through of the work Breathe has done with Home.Earth on the different pillars.
The purpose of a company is its North Star. It should guide decision making at all levels of the organisation. With Home.Earth, Breathe has gone through an extensive iterative process to first, define Home. Earth's purpose and then deeply embed it in the enterprise's activities. The purpose we arrived at with Home.Earth is, "Change real estate to serve the whole", and this purpose is reflected throughout all aspects of the organisation.
To illustrate, we will highlight a few of the Home.Earth's core aspirations in changing real estate to serve the whole.
First, Home.Earth seeks to bring balance to the interests served by the real estate industry. Real estate development has traditionally been focused on serving the needs of investors first and placed other stakeholder interests second. By incorporating Home.Earth in an alternative foundation-owned structure, the company integrates the interests of communities, residents, municipalities and the environment into account in key decisions (see more in the Governance piece below).
To align the incentives of the real estate development process with long-term value creation of all types, Home.Earth has chosen to operate across the whole value chain of real estate. In this way, Home.Earth, designs its buildings to be long-lasting and to have efficient whole life-cycle operations and maintenance specifications.
Furthermore, Home.Earth, is rethinking the 'tenant 'to 'property owner' relationship. The company sees its relationship with tenants not in transactional terms but as a long-term partnership of mutual benefit. Home.Earth, wants to be a pioneer in creating thriving communities in and around its properties, creating a sense of belonging and ownership for residents. Home.Earth's rethinking of tenantship includes extensive initiatives to lower eviction rates, maintenance and refurbishment costs for both parties and allowing tenants to move across H.E. units with the least amount of hassle possible.
Home.Earth recognises its responsibility as a change agent in the real estate industry towards creating inclusive and affordable communities to the lower quartiles of the wealth distribution. A partial contributor to the unaffordability of housing in general stems from the multi-decade stagnation of productivity growth within the construction industry. Home.Earth is working towards creating a modular building delivery system where lessons of each building project are reliably incorporated into the next development. This systemised, scalable approach is one of the ways Home.Earth will seek to make housing more inclusive for lower-income groups.
Home.Earth is a pathfinder in changing real estate to serve the whole, but the purpose would only be partially fulfilled if others did not follow suit. In that spirit, Home.Earth will share its lessons openly and inspire others to move in the same direction.
Home.Earth seeks to be a pathfinder towards a new economic paradigm that operates within planetary boundaries and lives up to an inclusive social foundation to deliver on global ESG needs. Together with Breathe, Home.Earth has designed a governance model that mirror's this aspiration. The model is a variation of the governance model Breathe developed to govern its own activities. The governance model includes a balanced representation of key stakeholders to help guide the company's decision making toward creating maximum value for all stakeholders combined.
In short, Home.Earth is incorporated with split ownership between it's financial partners, and a foundation that safeguards the purpose of Home.Earth and the interests of its stakeholders, such as tenants, suppliers, the environment, employees and local communities.
Investor rights are protected in the governance set-up but limited in specific ways to not skew the balance of interests. For example, investors cannot force the sale of the company, nor its properties and cannot force a change of leadership in the company without demonstrably valid reasons.
Incorporating Home.Earth, in this irrevocable purpose-led governance structure, demonstrates the companies commitment to a life-long purposeful existence. This commitment is a key asset for Home.Earth, as it creates trust and opens doors through which others may not traverse.
A truly purpose-driven organisation is a supercharged container for developing cultures of high performance and trust. Yet, developing a high performing culture of trust can be accelerated further if it's done intentionally. Breathe has played a central role in the deliberate development of the Home.Earth culture.
There are two key reasons Breathe emphasises developing a good culture: first, a thriving culture serves the employees of Home.Earth, a key stakeholder group of the company; second, thriving cultures make the organisation resilient, innovative, adaptive and enable the organisation to deliver effectively and efficiently on the company's purpose like nothing else will.
At an early stage with Home.Earth, Breathe partook in a collective process of defining the company's values. Defining the company values with Home.Earth is not a mere tick-in-the-box exercise but a valuable platform for having a crucial conversation about how we want to operate and interact internally as well as externally. The values are defined accordingly:
"We are courageous -- We are trusting and caring -- We operate with integrity"
The hard work starts after the values have been defined and concerns embedding the values in the company vocabulary and cultural norms. For the values to translate to actions, they must guide decision making and behaviour. One way we work towards this is by evaluating tough decisions through the prism of the company values. This process entails asking the questions, "What is the courageous/trusting and caring/high integrity thing to do in this situation?" In Home.Earth, our values are further made operational by revisiting them regularly and elaborating upon what they mean in the context of Home.Earth.
At Home.Earth, we are building a professional home that is both challenging and nurturing. A place where people have a strong sense of belonging and where peer relationships are of high quality. For Home.Earth to thrive sustainably, its employees must engage in continuous development both professionally and, not less, personally as individuals. Furthermore, the development of genuine trust between people is greatly accelerated by people relating with each other as human beings as well as professionals. We, therefore, encourage our colleagues at Home.Earth to bring their whole selves to work and share what plays out in their personal lives as well as their professional lives.
To enable this we have introduced a practice at Home.Earth of doing Check-ins at the start of meetings. In the Check-ins, people are asked to answer three questions; 1. how do you feel at this moment, 2. Is there anything keeping you from being present in this meeting., 3. What is your intention for this meeting. The practice helps clear the air before the meeting and helps people become present and orient themselves thoughtfully towards the content of the meeting.
The Breathe team has also facilitated monthly workshops at Home.Earth, where we have introduced culture-building practices, such as effective feedback giving and non-sleep deep rest techniques like meditation. At the monthly workshops, we role-model behaviour, creating trust and demonstrating how to process arising tensions within the group effectively.
At Home.Earth, we have turned internal tensions into our fuel for growth. In building companies, tensions inevitably arise, and they can derail the company if they are not processed effectively. Part of the cultural work Breathe has done in Home.Earth is to process tensions in such a way that they can result in greater alignment, clarity and increased trust between the parties involved.
As part of this work, Breathe has helped address cases of non-performance. In such cases, members of the Breathe team will do coaching work with the individuals involved to help them develop self-awareness, which is the starting point of any behaviour change or transformation. Increased awareness opens up the possibility for individuals to better understand their strengths and shortcomings, and consequently better respond to the reality as it is perceived around them. From that starting point, it is possible to explore with the individual what is the right role for them in the company to manifest their personal longings and the purpose of the company. Breathe has role modelled how not to shy away from crucial conversations, even if they lead to the realisation that the company is no longer the best platform for individuals to realise their personal purpose.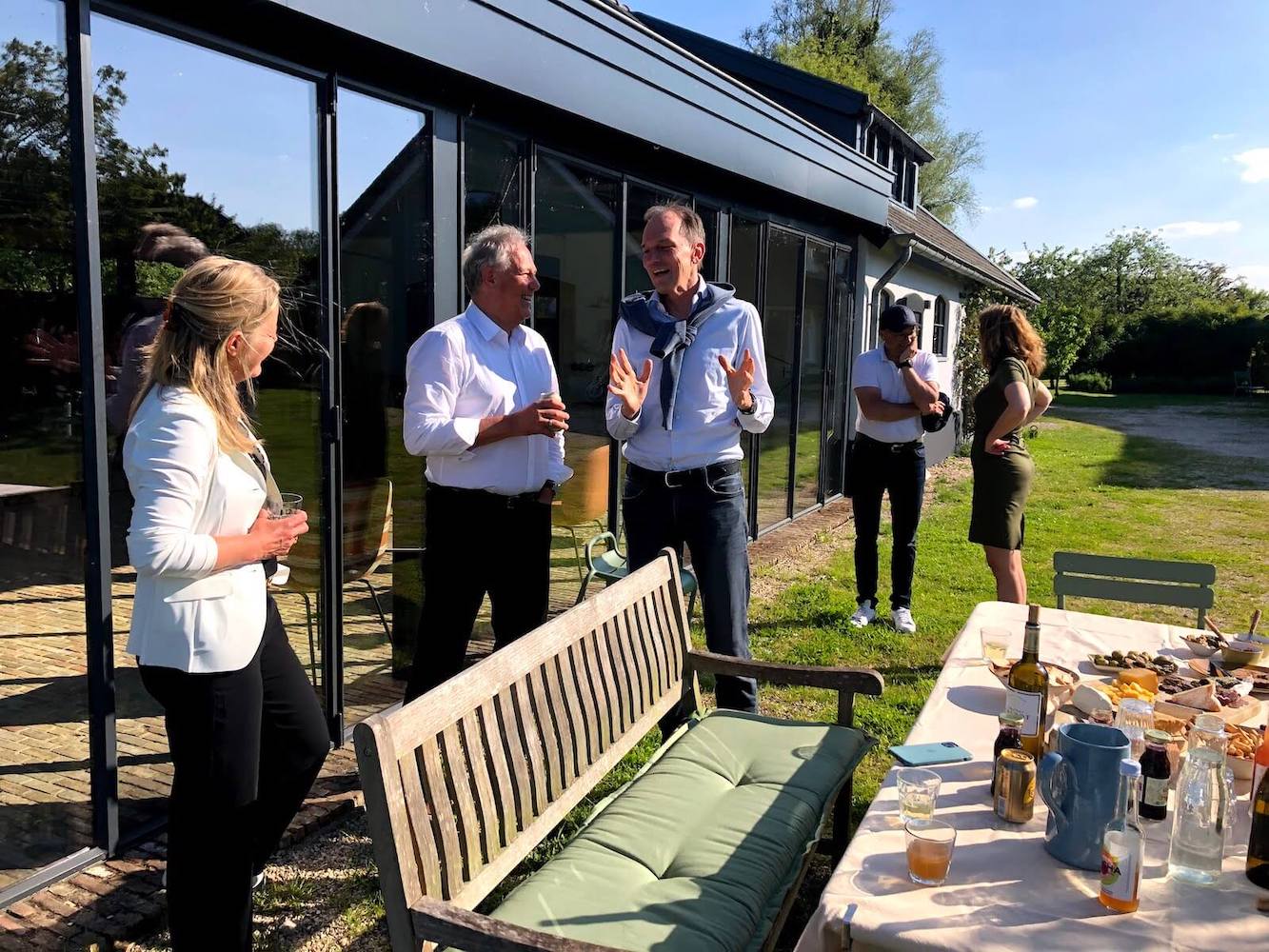 In Home.Earth, Breathe has also played a role in attracting and selecting the right people to join Home.Earth. Selecting talent is, in part, a question of the right team composition, which Breathe has taken a role in shaping at Home.Earth. Beyond that, Breathe has taken an active role in onboarding team members in Home.Earth.
At Home.Earth, we as Breathe have been very intentional about developing structures and incentives that support the other pillars of the organisation. One such choice has been to implement a managerial system of distributed leadership called Holacracy. Holacracy helps Home.Earth structure it's work in a purpose-driven way that enables everyone at the organisation to take initiative and stay connected with the company's purpose.
Implementing Holacracy is a long, on-going process that Breathe is leads at Home.Earth. In the implementation process, Breathe coaches H.E. members on the behaviours, attitudes, beliefs and skills needed to work effectively in a Holacratic organisation. As Breathe, we have also had a proactive role in evolving the organisational structure of Home.Earth. We do this by engaging the relevant parties and coaching them through the decision-making process involved in making changes to the company's organisational structure.
While far from complete, the Holacracy implementation at Home.Earth has already effected substantial benefits for the company. Among these benefits are:
Increased role clarity
Increased engagement, autonomy and sense of ownership
Increased organisational capacity to surface and confront tensions whereby tensions are turned into growth opportunities
Increased role flexibility for members of Home.Earth to find the roles that suit them best in the long run
Increased entrepreneurship and initiative taking at all levels of the organisation
Increased sense of purpose and meaningful work by linking everyone's role to the company's purpose and frequent purpose discussions
Increased decision makings speed
Increased quality of decisions made by using the Integrative decision-making technique
Increased organisational adaptability and resilience and scalability
Next to Holacracy, Breathe has shaped other structural elements, including the purpose aligned remuneration system.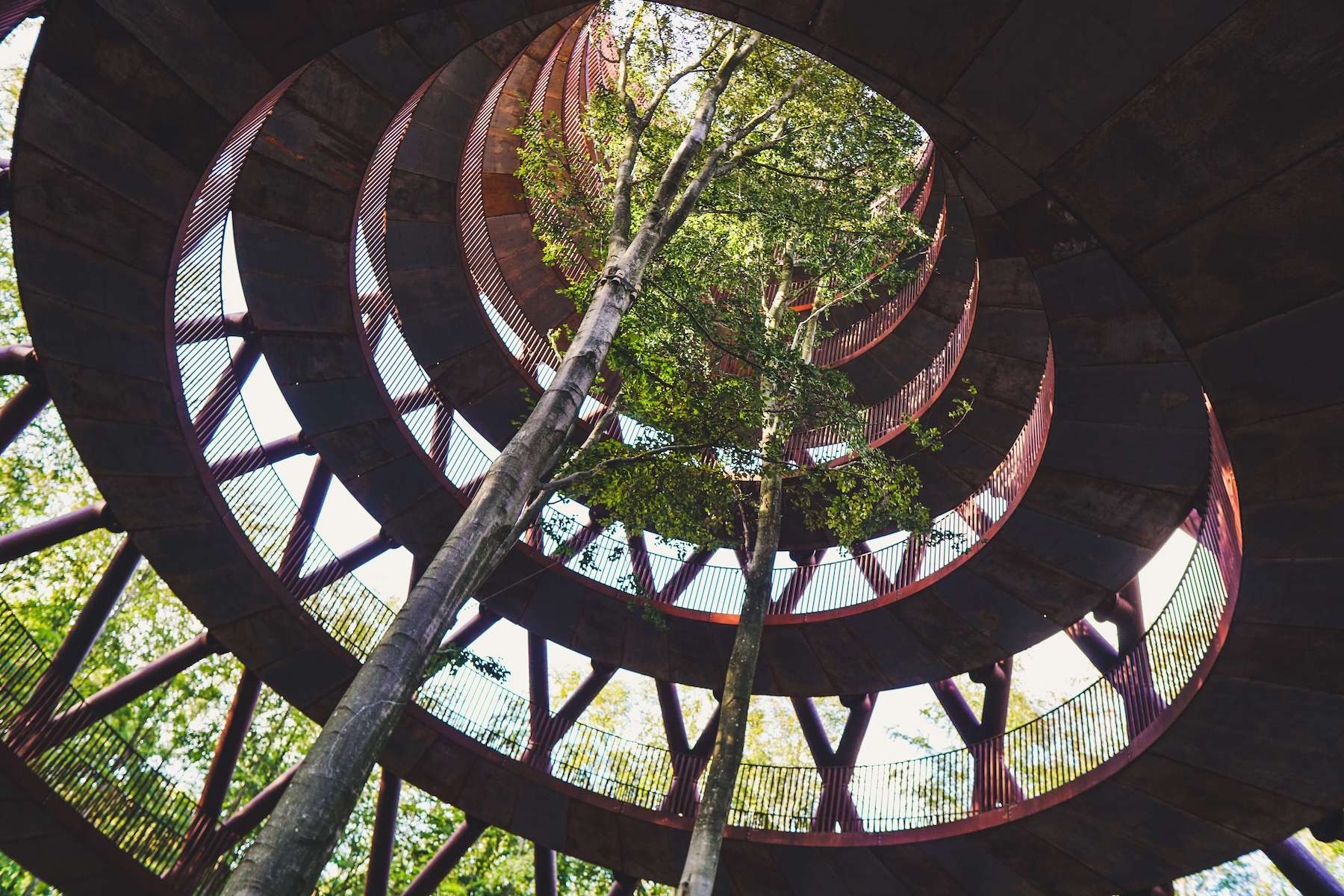 The detailed workings of the remuneration system are too extensive to be laid out in this case study. Instead we will share the guiding principles that we took as a starting point for the development of our reward policy at Home.Earth.
Guiding principles for reward policy (Intention)
A system that supports the purpose of the company
A system that supports maximum impact/value creation for all stakeholders
A system where team rewards recognise significant value creation while still being reasonable and aligned with our investors
A system that is dynamic such that it reflects how contributions change over time
A system that senses needs of the organisation and responds to feedback
A system that fosters team spirit and strengthens the culture of the company as an integrated entity
A system that is simple, fair and transparent where all team members are treated and involved with respect, dignity and trust
A system that enables attraction of the best talent aligned with our purpose and values
Home.Earth is inevitably a capital intensive enterprise. Therefore, it is crucial to the attainment of our purpose to create an attractive proposition for aligned financial investors. This means building a bridge between the world of big capital, e.g. pension funds, with the deep, scalable impact proposition of Home.Earth.
Since before its founding, Breathe has been involved in designing Home.Earth's value proposition to investors. Feedback from the first capital raising round of +200 million euros suggests the Home.Earth proposition has the potential to attract substantial amounts of capital. However, just like our purpose, the value proposition will be continuously evolving with changing market conditions and changing stakeholder needs.
In its current form, the Home.Earth proposition is based on a new combination of risk/return ratio and impact. As previously discussed, Home.Earth has an evergreen set-up whereby the purpose and stakeholder aspirations are safeguarded in a foundation that has both voting rights and economic rights to Home.Earth's management company. The foundation's economic rights to dividends of Home.Earth are measured and moderate and incentivise the company to pursue a triple bottom line in line with the company's purpose.
While Home.Earth's various stakeholder aspirations are not profit maximising by design, they have substantial risk-reducing implications for the company. Among the risks that are minimised by Home.Earth's approach is market risk, cash flow risk, regulatory risk, ESG risk and competition risk relating to opportunity sourcing. Over time, Home.Earth will also benefit from the initiatives that maximise value creation across the whole value chain. This is because Home.Earth will be the principle beneficiary of these optimisation gains, as it operates across the whole value chain. Altogether, this results in an attractive and robust value proposition that combines relatively low risk with decent financial returns and deep impact on people and planetary dimensions. Ultimately, the impact we seek with Home.Earth is to change the real estate industry as a whole and to be a role model for companies outside of the real estate industry altogether.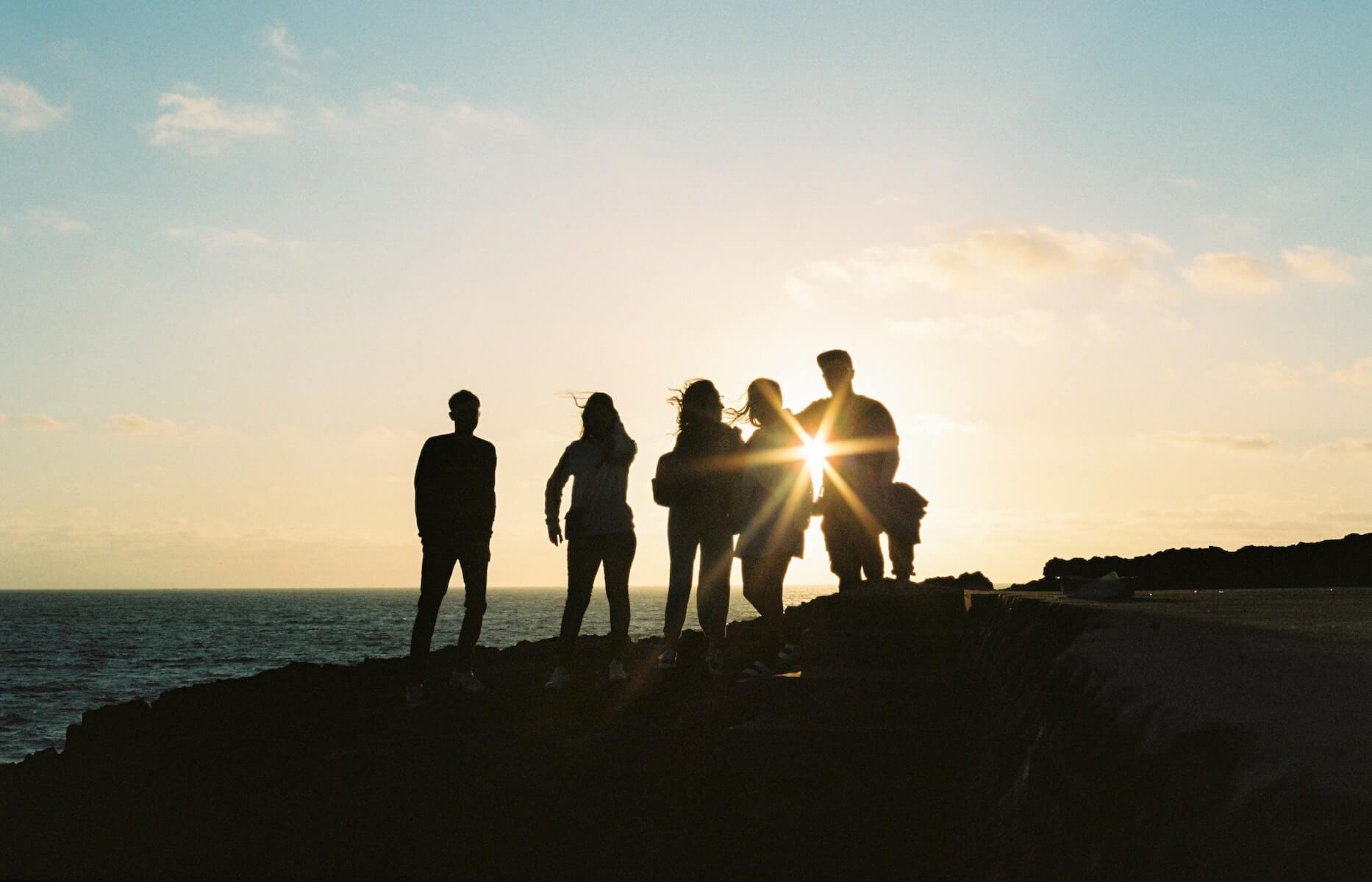 Home.Earth is one of Breathe's pilot companies. It is an example of the work we do when partnering, as co-owner and co-entrepreneur, with experienced, purpose-driven entrepreneurs with an aligned vision.
At Breathe, we like to partner with experienced entrepreneurs who share our aspiration of building a next-generation inspired company; a truly purpose-driven company that has the potential to scale and become recognised for its meaningful contributions and thriving culture.
When we partner with entrepreneurs in this way, we take a proactive role as co-entrepreneurs and take ownership of the company's success as a whole. As the case study illustrates, our work varies greatly and will be different based on the company's needs at every stage of development. Broadly, the work we do stems from our purpose: to build inspired companies by aligning the purpose, structure, culture, governance and capital of the company to the benefit of all stakeholders.
Over time, we seek to build a few truly inspired companies across several primary needs sectors that become beacons for systems change.